M. Wolfe built cancer support network
700 patients used email to discuss rare ailment
By Allan Woods - staff reporter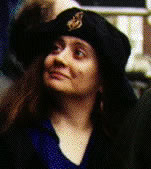 From the time she was young, Menya Wolfe's family knew she was different.
Her two older siblings, Benjamin and Jennifer, were rambunctious and excitable, but Menya was delicate and more interested in theatre and crafts.
"She was always kind of special," said Jennifer. "She always followed her own path."
Ms Wolfe died last Tuesday of cancer. She was 36.
Now when her family wants to remember her, they play a recording of her singing along with her harp, and instrument she taught herself to play.

In 1996, when she was diagnosed with inflammatory breast cancer*, a rare form of the disease, she used that same determination and passion to craft a community - 700 strong - who also suffered from the disease.

The harp also became therapy for her right hand, which was impaired after many operations.


Ms Wolfe was born in Hamilton and moved to Toronto as a child. Here she joined the Society for Creative Anachronism, a group of artistic, independent people.

During her years with the society, she learned copper enamelling, silversmithing, calligraphy, and art restoration. "It was a real labour of love for her," her brother said.
Her interest in art and archaeology, which she pursued at the University of Toronto, eventually led her to England where she worked at the Archaeological Resource Centre, a museum in York, England. They also led her to her future husband.
Pete Bevin first met Ms Wolfe in a chatroom on the Internet in 1995. He picked her up at the airport on a trip Ms Wolfe made to York after finishing her master's degree in museum studies at the University of Toronto.
"She was so open and communicative," Bevin said. "It was so easy to see what she was really like without even having to see her."
After nine months together, Ms Wolfe was diagnosed with cancer. They returned to Canada so she could be treated with the support of family and friends.
"It was an easy decision to drop everything," Bevin said.

It wasn't until treatment began that Ms Wolfe realized how rare her condition was. She quickly discovered there was little information available.
She used her computer in her struggle with the disease. With her future husband's help, Wolfe started an e-mail list where patients could swap stories, discuss treatments and support one another.
"It may seem less remarkable in 2001, but it was pretty unusual at the time," Benjamin Wolfe said of the site's 1996 beginnings. "If you go back to the times when she had a downturn in her condition, you'll see the support from the mailing list."
When Ms. Wolfe stopped maintaining the Web site more than a year ago to focus on her treatment, there were 700 names on the mailing list, and names are still being added. When people on the list heard her condition was deteriorating, the messages poured in.
"There were probably 250 to 300 messages from people expressing their support and their love," Bevin said.
When Bevin sat down to email all the people who knew his wife, he realized just how many people she had touched.
He sent almost 2,000 messages.
---
Pete Bevin (pete@petebevin.com)
Last updated September 2003